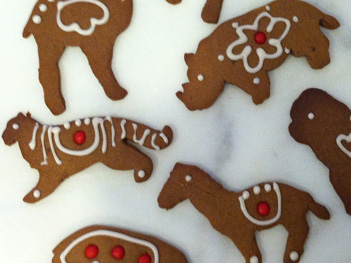 Sometimes, during the holiday season, it's all we can do to get the dang tree into the house. As the Big Day draws near, we start eliminating things from our To-Do list, aware of the fact that we just can't get it all done. Then, other years, we look around and realize we're pretty much ready, with days to spare. And somehow in our emotionally-charged state we can feel let down, wondering, what's everyone else up to?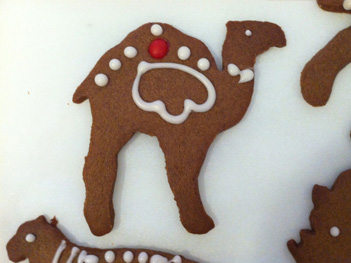 It's times like this we need to take charge. We need to buy some molasses (because that's usually the only ingredient we don't already have) and make some gingerbread cookie dough. Why? Because we can.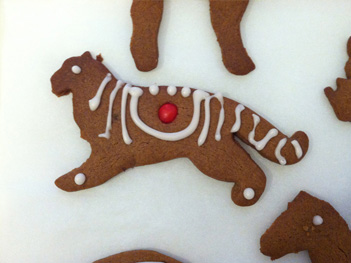 If you don't have a bucket full of various cookie cutters, it's time to start collecting!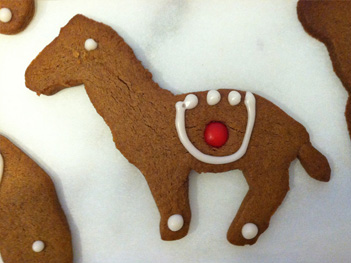 I love to bring out the animals, as well as my perennial favorite, the pear.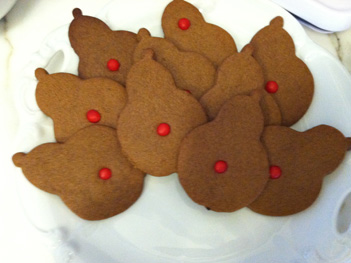 Cooking the cookies will fill the house with an awesome aroma. And decorating can be done very simply: with white icing (1 cup powdered sugar, 1/4 teaspoon vanilla, 4 or 5 teaspoons milk) and the occasional cinnamon red candy. Snip off the corner of a plastic bag and squeeze the icing out in a thin line or dots.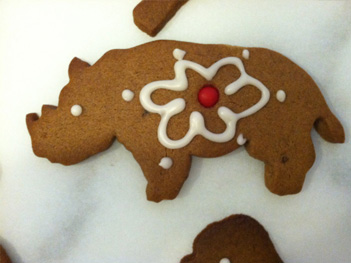 If you have a kid around they may come up with something more complicated, like this incredible, tiny gingerbread house made by my daughter.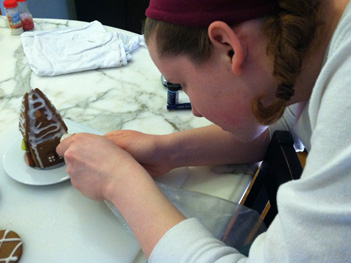 No matter what you do you should feel creative, and practical, since you can eat all mistakes and be amazed that they taste just as good as the masterpieces.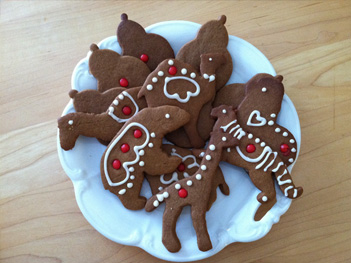 Have a lovely, simple, happy, wonderful-smelling holiday this year!