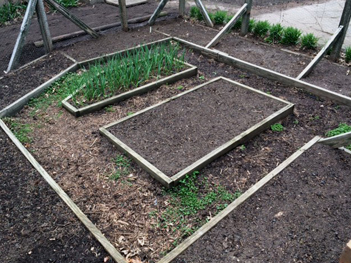 My husband, the gardener of the household, calls April in Minnesota the "cruelest of all months".
Your natural clock tells you it's time to plant, but history tells us we are better off waiting, than subjecting a plethora of tiny growing things to a surprise freeze or snow shower.
But that does not keep him (and most Minnesotans who are so inclined) form tidying up the gardens in anticipation of our short but much beloved growing season.
While a cursory glance around the yard doesn't look like much, his appreciation and care for what is to come has made me much more aware of the coming beauty. The garden that's been buried in snow all winter is now completely tidied up. It's all dirt and wood chips, with the exception of two green things: The garlic bed, planted last fall is brimming with new green shoots that apparently were at work all winter under a cozy blanket of snow. And the wood-chip path is being taken over with soft green clover. I asked him why he left the clover when he cleared out everything else. And, while I would think most gardeners would consider this a weed, he appreciates the clover for the soft bed it forms for bare feet. Much preferable to wood-chips on the tootsies.
Elsewhere in the yard, a very young False Indigo has been guarded by a wire form. If he hadn't lovingly cleared out around it, I may never have noticed. And I would never have known that at this young stage, a False Indigo looks exactly like asparagus poking up into the world.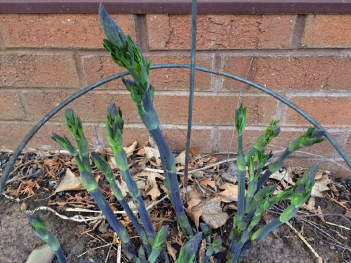 Teeny-tiny Forget-Me-Nots are up in force, but so small they're easy to miss.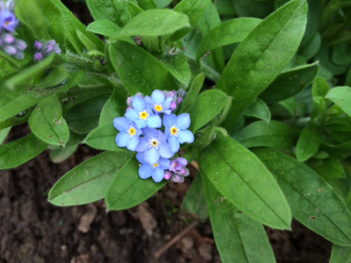 Just outside the vegetable garden, fresh green Stella d'oro daylilies are preparing for the show.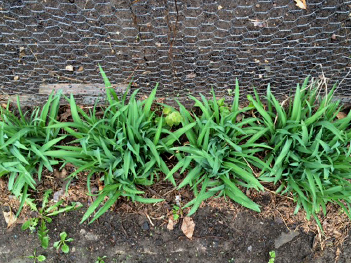 Before the red Asiatic lilies appear, the foliage makes a pretty green star pattern.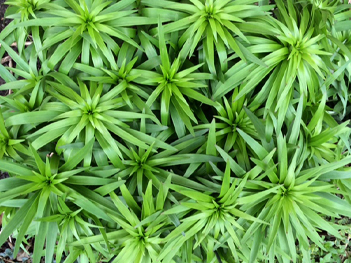 And it wouldn't be a Minnesota yard without a host of different hosta varieties peeking up.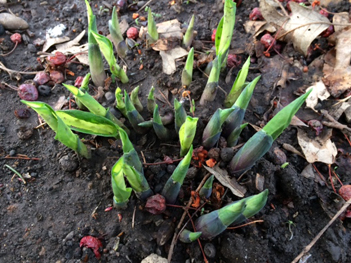 In all the brownness, our bright pink Magnolia tree tries to hold its own.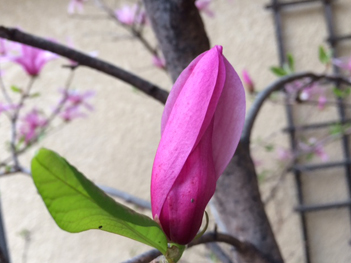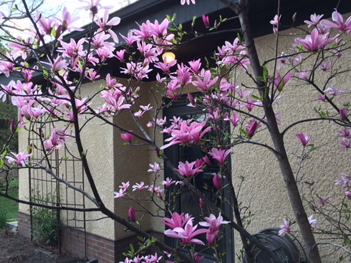 And the April rain reveals that all the loving preparation has it's own beauty.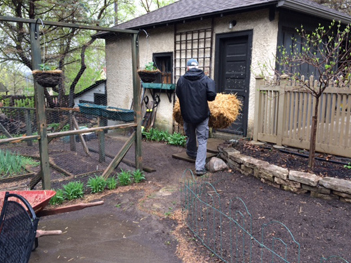 In the coming months, the garden will begin bursting with vegetation. The gate will be dripping with a bean vine so prolific, it makes you want to laugh. This place will get so lush and beautiful, coming home every evening will be a celebration.
And, once again, we'll all be reminded why we put up with Minnesota winters.