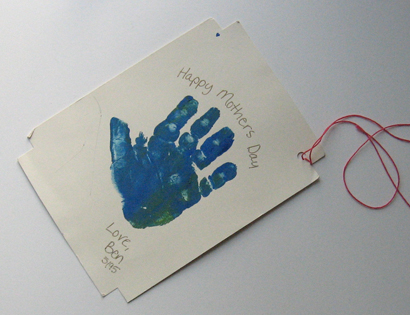 This morning, my carefully designed Mother's Day Weekend plans began to unravel before my eyes. I was spouseless for a four day weekend (my husband went to spend the weekend with HIS mom). And on a whim I made an eye appointment for Saturday morning to get fitted for contact lenses. (To be accurate, ONE contact lens. I was getting just one, so that I might shed myself of the dreaded "readers", glasses made very cheaply and sold at drugstores at such a low price you have no motivation to keep track of them).
My daughter had talked me into having two of her teenage friends over for a sleep-over, and I figured I'd bug out for a little "me" time. Plus, she and her friends would be off to a commitment they had made, serving "snack" to children at a local organization. The commitment was part of a semester long project, and the three moms were taking turns driving, buying the snacks, and working with the girls in the kitchen. Although the sleep-over was at our house, it was not my turn to buy/drive/help. Or so I thought.

Sometime during the "Let's stay up until 3:00 A.M." night, I learned I would have to drive and do kitchen duty. To make matters worse, one of the girls who was at our house was not part of the service-project and would have to be driven home first. And one of the girls that WAS part of the service-project was NOT at our house and would have to be dropped off at our place, or picked up at hers. The logistics made my head hurt, and it didn't help that everything was miles apart. And the girls insisted on being so girly — not even feigning the least bit of remorse for messing up my morning. I worked out a plan where we had to wake up at the crack of dawn to get one girl driven home and the rest of us to the center in time to make pancakes, clean up and bolt out of there, everyone accompanying me to my eye appointment.

Of course since we were in a hurry, not all the seats in the mini-van were up, so one kid flipped them open and in the process, punched a hole in a project of mine I had been keeping in the car to be "safe". As I started out of the neighborhood I was distracted and sulky, already feeling late, although there had been no avoiding it.
Then, my 15 year old daughter turned on the radio and one of their favorite tunes came on. All three girls started singing the tune word for word, and from the corner of my eye I saw my girl bust a move I hadn't seen before. To the admiration and delight of her two-girlfriend audience, she was chair-dancing in the car seat. It was silly, and out there, and well done. The joy of that moment took me aback. I felt a smile creep across my face and I could sense my stress dissipating. Our car was a rolling, jaunty, joy-ride, and I was happy to be a part of it.
So, what caused my mood to do such a switch-a-roo? It was the thin tube I spied when my daughter lifted her arms. The tube that goes from her stomach to a vile of insulin. A tube that delivers to her those life saving drops, that has become a part of her since she was twelve years old, and our world changed when we found out she had Type One Diabetes.
In a most unexpected way this year, I got my Mother's Day after all. A beautiful, happy Mother's Day to you too!