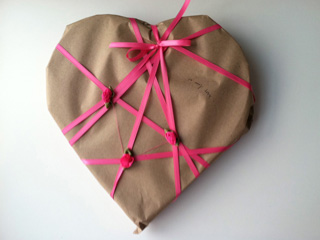 It's hard to disguise a heart shaped box of chocolates. But chances are, your Valentine has never received quite such a mysterious looking gift as this. And what romance couldn't use a little extra mystery now and then?
Here is a simple but chic idea to customize that heart-shaped box of chocolates for your very special ones on Valentine's Day. The beauty is, the quicker, and somewhat sloppier your wrapping, the better. No need for 'hospital corners' here.
I started with heart shaped boxes of chocolates of various sizes, depending on the sizes of each of my Valentines. (My husband got the ginormous one, while the kids got minis).
Using plain brown paper from my roll,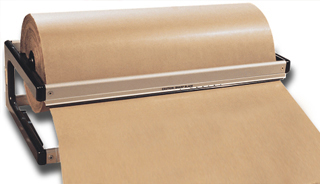 I tore off a large sheet, (measure as if you are gift wrapping), surrounded the box, and taped it in back.
Now, instead of neat square corners, I just crunched the paper around the shape. I did clip at the top center of the heart, and cut a "v" out at the bottom point. But only so as not to have too big a lump of crunched paper.
Next, I took a roll of ribbon (I had a variety of 1/4 satin to 3/4 inch grosgrain in hot pink and red) and began winding it haphazardly to try to catch all sides from unraveling. I tied the ribbon in front with a bow. For fun, I added small ribbon rosebuds (you can purchase from the fabric store or Michael's) and sewed them to different places using a continuous matching thread.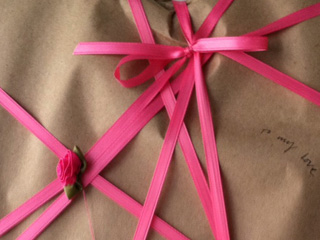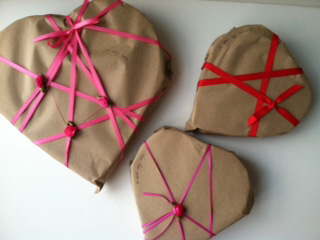 Now, all you need to do is come up with a clever valentine pun. Like: "Valentine, you've got me tied up in knots." Or "Be Mine. No strings attached!" or maybe just simply: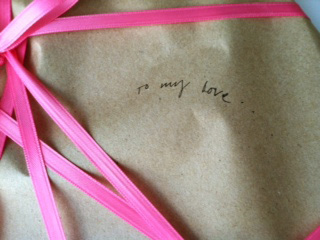 xo