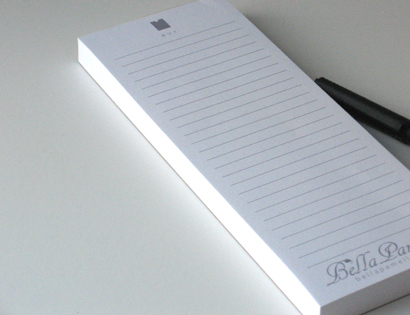 Are you constantly asking, "is there's an app for that"?
Technology is currently on such a high, it's pretty certain you're caught up in at least some of it. And it's often thrilling. How cool is it that you can do your banking at the coffee shop in between shopping for a car and emailing your mom?
So I want to be clear. I love technology. But sometimes I find the 'old school' way to work better. So I use a mix of both. Even though I can have a to-do list on my phone, sometimes I need to keep a paper one on my desk. Even though my computer has an address book, my actual desktop also sports a rolodex. (Really!)
Everyone owes it to themselves to create the personal combination of preferences that works for them, with no apologies. Even your "OS" has "preferences", because even the most tech-minded thinking knows: people are different.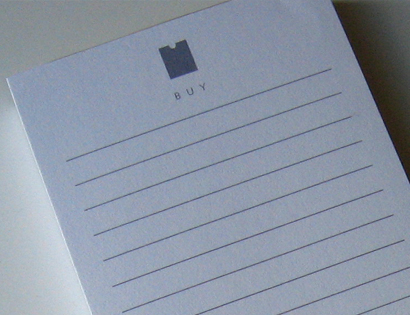 In tossing around this idea, I decided to create a BellaPamella shopping list. It's a chunky 1/2 inch thick pad of long, narrow paper. At the top is a graphic of a grocery bag and one word: BUY. And I wondered, would people like such a simple tool? So, before I go deciding to sell BellaPamella shopping list pads, let's see if there's interest. The first ten people to contact me and ask for one will receive a free custom made BellaPamella shopping list pad in the mail. You don't even have to include your mailing address unless you hear you are one of the ten, (in which case we will need it in order to send it to you). And we will NOT use, give away or sell your email or mailing address.
If I get a huge outpouring, I will be happy to offer the BellaPamella grocery list pad on the site. So, how bout it? Wanna try a little Old School?
Oh, and I'm sure I don't have to remind you of another sweet "Old School" item: The apron!