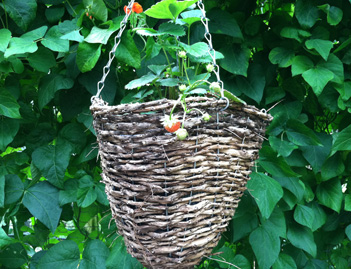 On the radio one day I heard a master gardener suggest that if you live in the city and want to put something on a trellis, why not plant strawberries. The idea being, then you can have a snack every time you go out the back door. She must share a gene with my husband Mark who has made an art form out of using common growing things in an unorthodox way.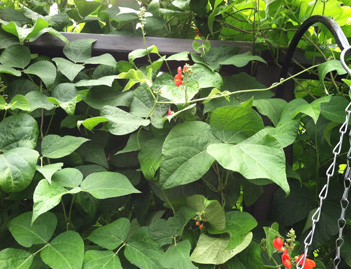 We thought our patio could use a sun/wind/privacy screen, but really didn't want to build a wall or fence. Mark made a frame for a large piece of chicken wire and planted a mess of beans at the bottom. Very quickly our patio had a living fresh green backdrop.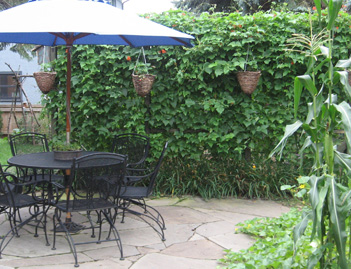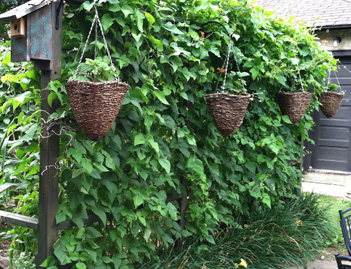 He planted basil in a stone wall nearby. This is a place that would normally be reserved for flowers, or something decorative. The basil is decorative, but it has also keeps us in fresh pesto all summer.
In our hanging baskets that last year housed Lobelia blooms, this year are brimming with strawberries.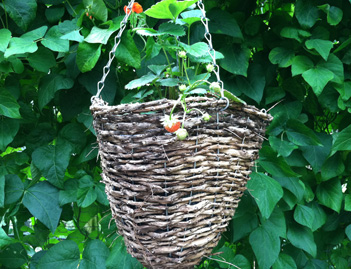 A sweet melon patch not only greens up the patio edge but provides a passel of mini cantaloupes.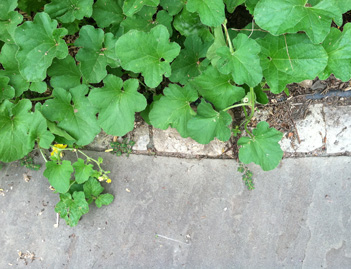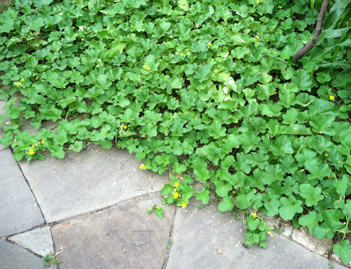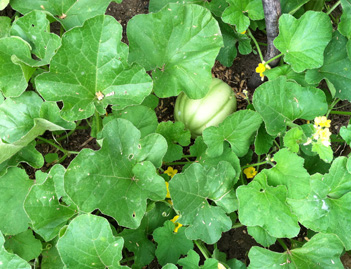 But maybe my favorite Mark innovation this year was the single row of corn forming an architectural element for the outside space. Held upright by one of his now signature tied stick trellises, the corn was well past knee hi by the 4th of July and heading on in toward an elephant's eye.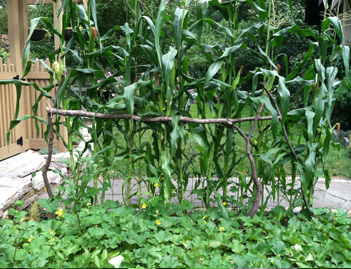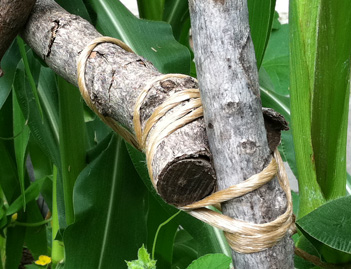 Of course, he likes to plant flowers too.