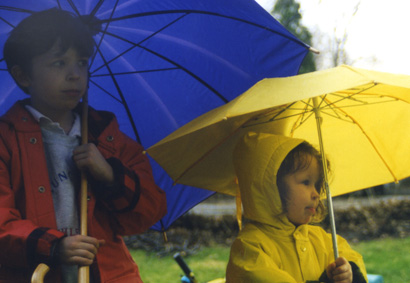 When my kids were about 2, 4 and 6 we decided to take a rain walk one rainy afternoon. We donned raincoats and umbrellas and took a walk around the neighborhood. Of course my goal was to get the kids to run off a little energy, but the whole thing proved to be quite a thrill, as we splashed through big puddles and marveled that no one else was out.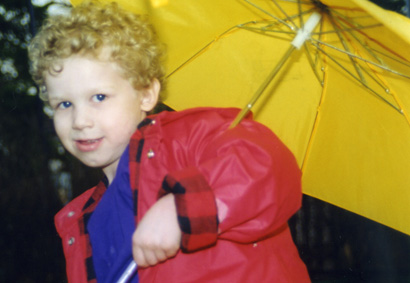 But the real value of the rain walk didn't make itself known to me until I was back at the office, later that week. A friend and coworker of mine mentioned that she saw us parade past her house. I don't remember the conversation exactly, but she had a very real appreciation of the whole thing. The kids. The bright colored raincoats and umbrellas. The joyous abandon. Little did I know that she had been trying to have a baby. Some time later, that friend ended up adopting a little baby girl.
I don't have to remind moms of the treasures that have been dropped in our laps (literally). But when we have sleep, food and shower deprivation, or we've been up all night with a sick child, or have just been screamed at by an angry teenager, it's nice to take a moment to remember just how incredibly lucky we are.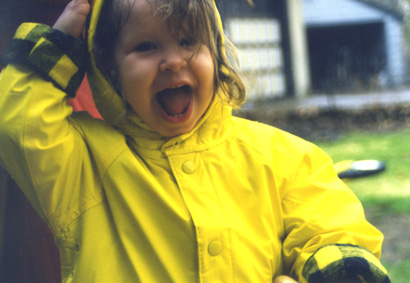 We knew the job was tough when we signed up. And amazingly, we find ourselves up to the challenge. So, to every person who has raised, cared for, or been touched by a child,
have a Happy Mother's Day. (I know, I didn't have to tell you that).

Pam