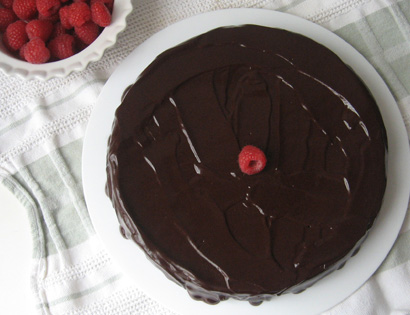 Every once in a while it occurs to me that as much as I love a great holiday, I love the day after it's over even better. Why is this? I think partly because the day after the holiday is over, I take back control. Am I a control freak? Maybe. But that's beside the point. We all need to feel as if our lives, and in particular our happiness, is within our control.
So, after the big winter holiday I might buy myself the gift I secretly hoped to get, (on sale of course), or snap up some 75%-off decorations. Well, here we are in February, So, the day after Valentines Day, why not make yourself this most decadent flour-less dark chocolate cake?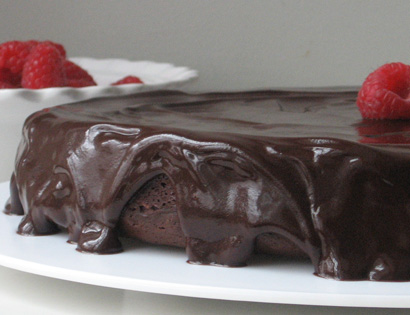 Before you judge, keep in mind, dark chocolate is currently considered one of the super foods, due to its high antioxidant content.
But possibly more important, eating chocolate triggers the release of endorphins making you love the whole world just a little more. I found this recipe on line here. And making it will be just as pleasurable as eating it (the smell of dark chocolate infusing the house is worth it, right there).
So let's move on and take back the day. Preferably, with raspberries!