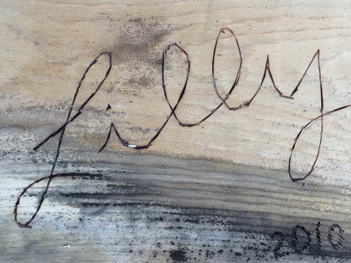 My extended family has been congregating on our family farmland for many summers. And the highlights of the reunions are the beautiful big meals, prepared, served and enjoyed outdoors.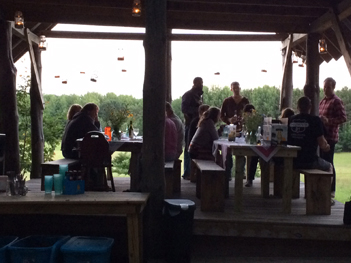 A handsome open-air structure, made by my brothers and cousins hosts the meals, and several years ago we replaced the mismatched tables and chairs with something sturdy enough to survive the northern Michigan winters.
My brother made the simplest of designs and all hands helped out to build the iconic tables and benches.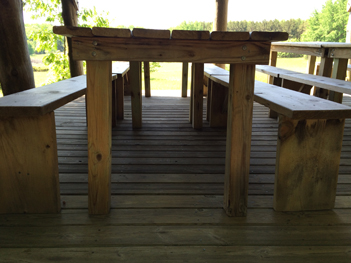 With all the materials (treated lumber and screws) coming from the lumber yard, the solution is smart, elegant and very cost effective.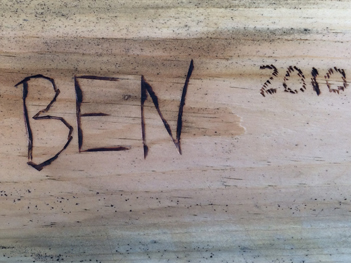 Even better, each kid who put a bench together got to burn his or her name in the bottom, proof that they pitched in and deserve their place as a crucial piece of this family.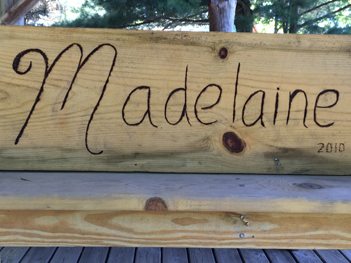 The otherwise humble tableau is dressed up with our well worn and faded tablecloths.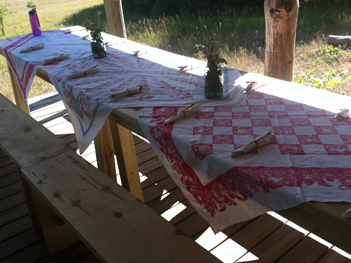 And, of course, lots of helpers make amazing food and natural decor.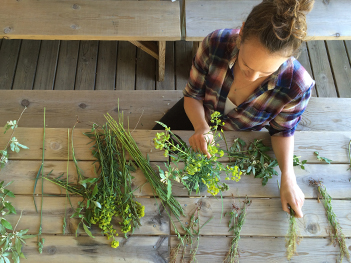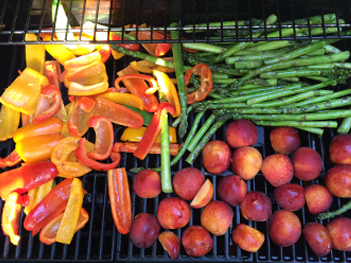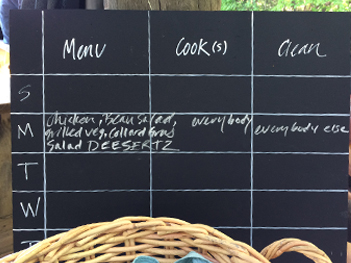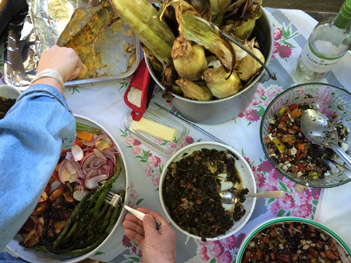 It's an annual ritual, that none of us could imagine going without. I say, take a stand. Embrace a tradition. And make your mark.