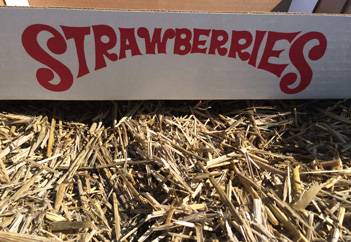 Who knows. Maybe this post would be better in mid-winter. Because right now it borders on the obvious. But if it hadn't occurred to you to go out and pick fresh berries, maybe this will serve a purpose.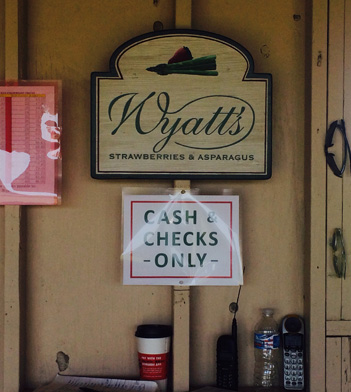 I am a strawberry lover. My earliest taste memories include that sweet warm sensation that explodes in your mouth at the first bite of a freshly picked strawberry. But I have to admit, it was never at the top of my weekend list to go to a "U-Pick" and harvest fruit.
But I'm married to a consummate gardener. And the least I can do to thank him for the beautiful work he does in our yard is be a good sport about field trips to the berry farm in the hot sun.
And of course I'm so happy I went.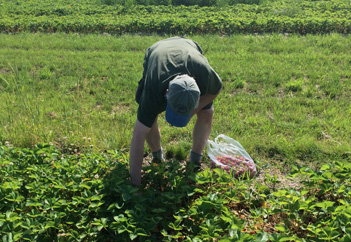 I think the best part was seeing my otherwise indifferent husband having such a ball. I swear he was not going to leave as long as there were still so many berries left to pick. We came home with about 20 pounds of berries, which of course is way more than we could consume before they would begin to wilt.
Most people in this situation would have a plan to can or jar. But that was not in the cards for the rest of our weekend. We washed everything, then divided them into three categories: Eat now, Put in the fridge and Freeze. If you go online to find berry freezing techniques you'll find half a dozen, some of which involve slicing and adding sugar. We chose what seemed best for us. After washing, the tops were cut straight off and the berries were placed to dry on paper towels. They were then transferred to cookie sheets lined with wax paper, cut edge down.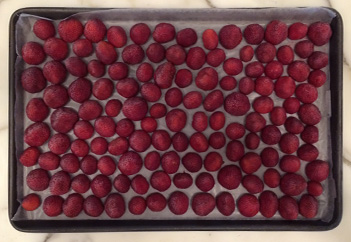 These trays were thoroughly frozen.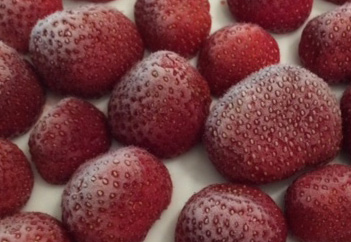 Then the berries were popped off into vacuum bags.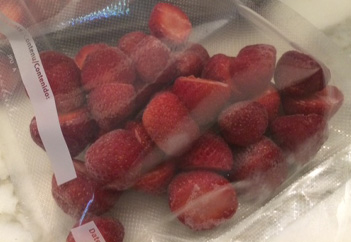 The air was sucked out, and the bags sealed and popped back in the freezer.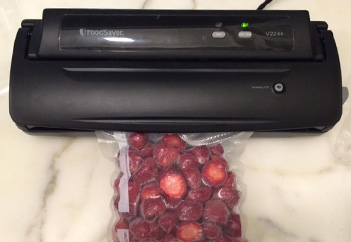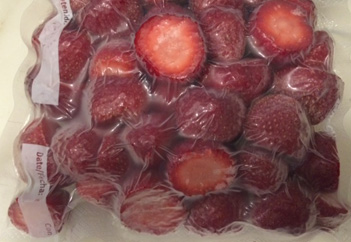 According to the recipe, these will be good for the next six months. So right now I'm planning on making strawberry muffins the first morning I wake up to a new snowfall. And remember that tangy sweet smell, and bending in the hot sun, and watching my husband as he systematically attempts to harvest every last plump berry.