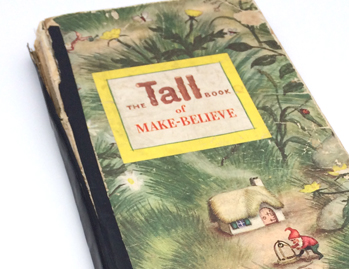 When you are mom, you are so busy, it's hard to even think about anything beyond this day, and the problem that's in front of you right now. But somehow, maybe in the middle of nap time, take a moment to think back about something you loved as a child that you could share with your little one.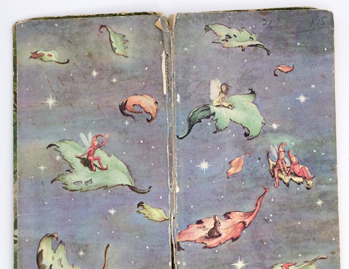 Here's the deal. One day they will be off to college, or otherwise moving away from you. At that time you may think to yourself, "Did I give them part of me?"
When my middle son moved out, I heard he served a "guest" canned peaches, still in the can, straight from the frige, with a fork sticking out of them. On hearing this, my first thought was NOT "Gee, why didn't you put them in a dish?"  What I thought was, "Did I serve food that became part of this boy's comfort?"
What are those things that you will share with your kids? Things that were part of you. Things that comforted you as a child, that you will give to them?
I had "Somewhere Over the Rainbow," sung to me by my mom. And I had The Tall Book of Make Believe. Being the youngest of four kids, I didn't have many things that were mine alone. But the "Tall Tales" book was one. My middle brother drew on some of the pages. And the spine has long been held together with electrical tape. But to this day I cannot read Moon Song or the Land of Counterpane without going straight back to a very safe and simple place.
So, if you have small children, I know. You are so busy. But it goes so fast. What's something from your childhood that helped you? Bring that thing into their young lives. After all, you may not have had time to realize it yet, but that's what it's all about.