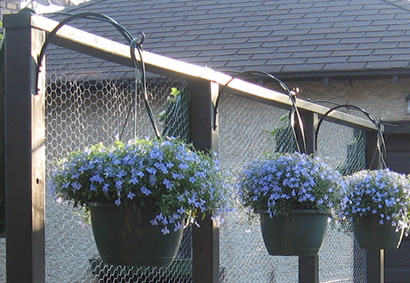 After saving up for the kids, the house and the yard, like many, our next investment was the play-set. In my neighborhood, this means one or two swings with optional monkey bar, fort, sandbox or slide, all held up by a structure made of 4×4 timbers. The whole thing cost a ton and weighed about that much too.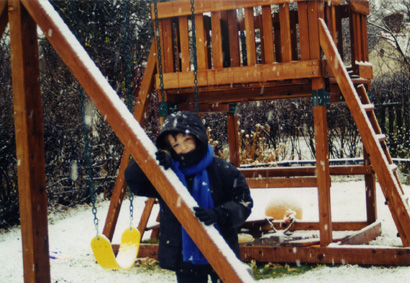 My husband lovingly put the play-set together (cheaper than having it assembled by the play-set guys) and the kids enjoyed countless hours swinging, digging and holing up in their tiny room just above our heads.
Then one day we noticed that all our kids had become teenagers. Despite my youngest child's opposition, talk of wanting to reclaim some of the yard turned to talk of getting rid of the play-set. It was a sad notion, until close inspection revealed that the bottoms of the beams had begun to rot, and although it hadn't created a danger yet, prudence dictated it be dismantled before anything happened. And so, I took about 100 more photos than needed of the last fun day on the play-set, and it was taken down.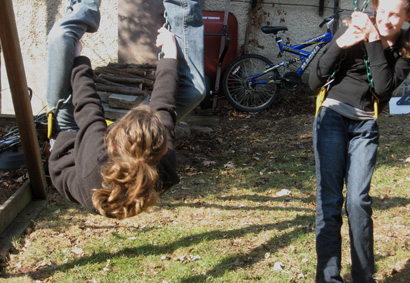 I'm not saying my husband (the gardener) had an ulterior motive, (he WAS the one who pointed out the rotten beams), but once the play-set was dismantled, he created the snappiest bunny-proof garden out of the lumber.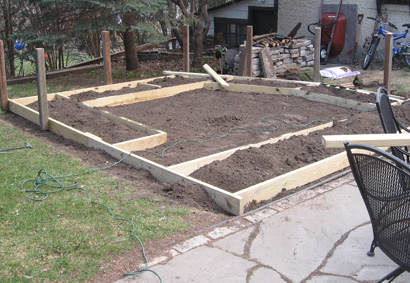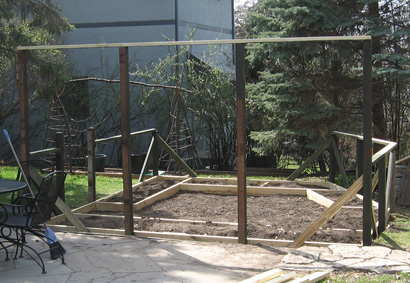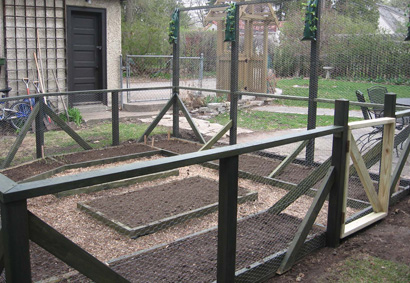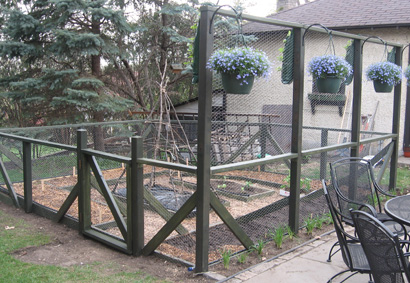 Full disclosure, he did have to buy some 2×4's to complete the plan, but it was really nice that all those big beautiful beams did not just go to waste.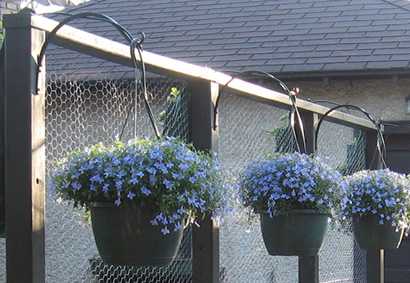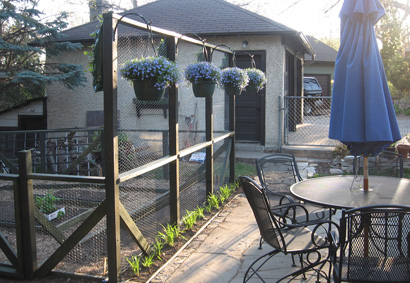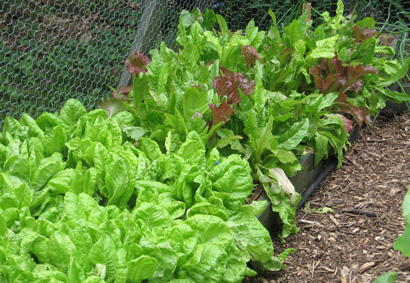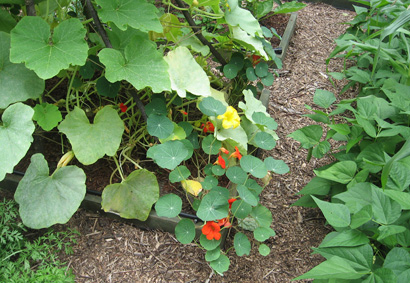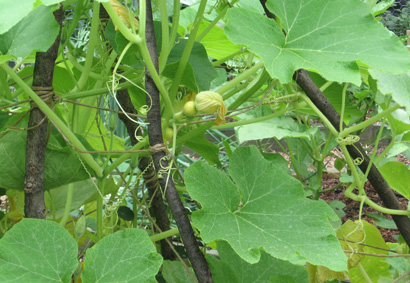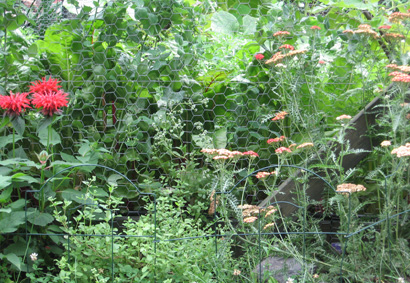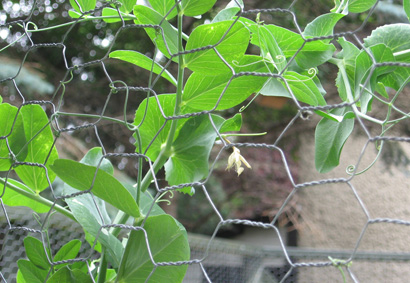 So, for any gardeners out there anticipating an empty nest, a little bit of DIY inspiration for you. Our resulting garden gives us so much beautiful bounty, we've never looked back.
Okay, maybe a little.