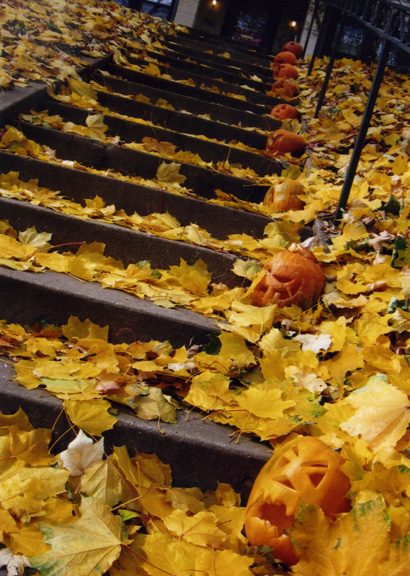 Here in Minnesota, and probably many other regions around the country, we have a lovely tradition associated with the holidays. When the snow falls, many people line their walk or driveway with luminaries, paper bags filled with sand or even a big chunk of ice formed in a milk carton, each containing a lit candle. The effect of luminaries lining the walk, especially in the snow, is absolutely magical.
Well, this idea sparked another: Luminaries for Halloween. If your family is like ours, we love to take the fall trip to the pumpkin patch and bring back lots of plump orange pumpkins. Of course it's fun for each person to select just one that suits their personality, have a carving party, and set them on the porch as a pumpkin version of the family who lives inside. These Jack-o-lantern luminaries could be done instead of, or in addition to that.
Purchase as many pumpkins as you like. They don't have to be any certain size (you can keep them small if you like). For each pumpkin, purchase one votive candle-sized light.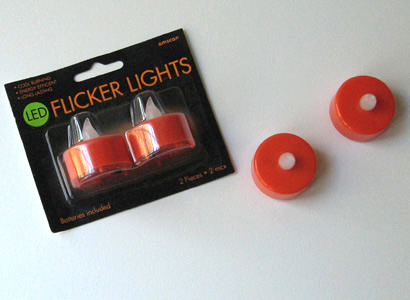 These are great, and available at the party goods store as well as big box and discount stores. Since you will be lining your walk, you will most likely have lots of kids walking along beside your luminaries so you do not want to use real candles as they could pose all kinds of risks. Whenever kids (and lots of dry fall leaves) are involved, play it safe!
Now you and your kids get to go to town carving pumpkins. The more you carve out, the more light will show. My kids just did whatever they felt like. Here are some of them: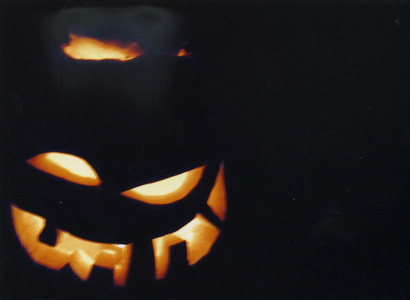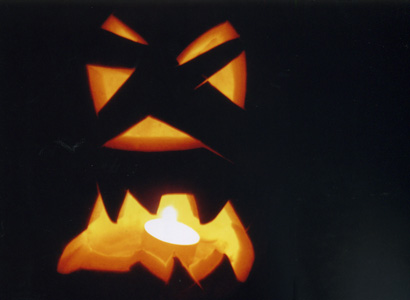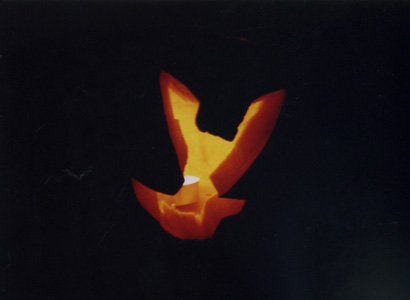 Now set them out and turn on the lights! You have not only managed to keep the kids busy for a long time, but you've created a stunning Halloween decoration for your home that looks great during the day, and lights up the night!