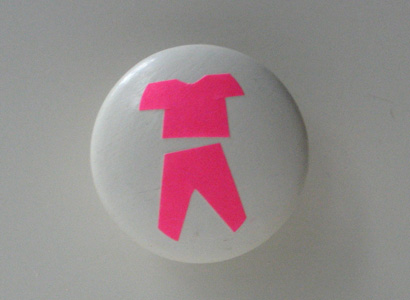 When my kids were small, I wanted a way for them to learn to put their clothes in their drawers. I really  didn't want to write on the furniture, so I came up with this very simple idea.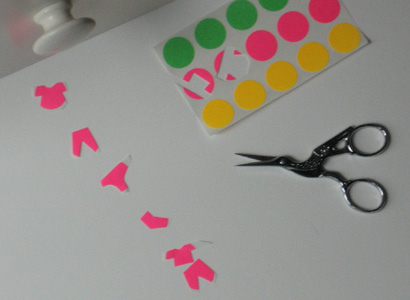 Using round colored stickers from the office supply store, I cut simple shapes of a top, pants, socks, underwear, and pajamas, and simply stuck them on the drawer knobs, or flat fronts, (depending on the furniture style).
The system worked, was simple and graphic, and when the kids outgrew the need, it was a cinch to peel the labels back off.