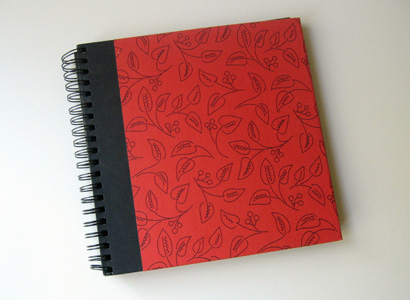 One of my favorite pictures of my son was when he was about four years old. He had on red waffle weave PJ's, a ten gallon cowboy hat and a red bandana tied across most of his face.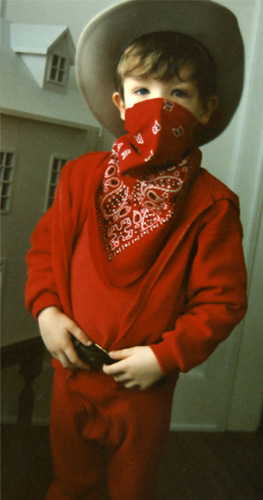 It was this picture that inspired me to begin a book of costumes. When kids dress up it's a perfect opportunity to take pictures, and somehow putting only the costume pictures in a book made it quite simple. If these are the only pictures you manage to get into an album you are still way ahead of the game!
If you make costumes for Halloween, it's the perfect way to "honor" all that work you did. But of course any dress-up occasion (or non-occasion) will do. Another great side note: If you have more than one child, chances are the same costume will get worn by each of them on different years. My book is loosley structured with scrapbook pages so I left room for future pictures and put the pictures of different kids in the same costume on the same page. We all get a kick out of comparing their different styles!